Phoenix IT Support
Phoenix Computer Specialists are your local tech support specialists. Contact Us today for all your "Valley Of The Sun" IT and computer support needs.
Testimonials
I just wanted to touch base with Phoenix Computer Specialists to let them know that I'd noticed an incredible change in the speed of my e-mail processing. A search that used to take 30-60+ seconds to finish, is now taking 5-10 seconds. (I actually told PCS I wondered if they had somehow managed to delete a good deal of my messages!). Apparently the boost in speed is due to the new server horsepower. I've already been able to put the new speed to good use when meeting w/people. As someone who does several daily searches through e-mail archives, this is like Christmas come early. Thanks for all of the work you've coordinated in updating our equipment.

Candace Barrier
Kortman Electric Inc.
Your Phoenix Microsoft Partner
Healthcare Providers Must Educate Patients About EHRs.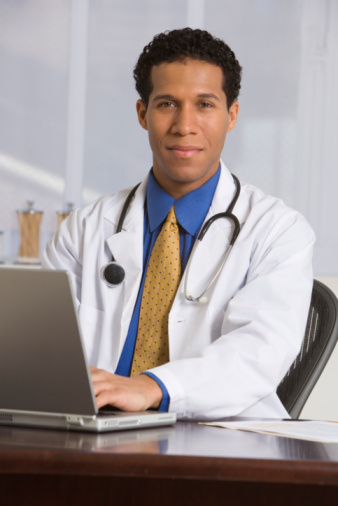 Healthcare providers are increasingly adopting the use of electronic health records (EHRs); however, many of them fail to explain to their patients how they work.
It's crucial for healthcare providers and hospital staff to help patients understand how EHRs work, and how they provide the access to information and security that your patients are looking for.
One of the primary goals of the EHR Meaningful Use Initiative is to provide patients the ability to access their medical records electronically, regardless of their time zone and location.
The fourth annual Xerox EHR survey interviewed 2,000 U.S. adults regarding their opinions on the current and future use of EHRs.  Their results revealed:
That only 29% had been informed their medical records were going to be converted to digital format, and
Only 32% of the respondents felt comfortable with the change. A large portion of the respondents, 83%, had substantial concerns about the security and privacy of their EHRs.
While there's a huge void in patient awareness of EHRs, there's also a lack of understanding about how to achieve access to this data.
Healthcare providers must educate their patients about EHRs to help them take control of their healthcare. With accessible EHRs, patients are able to:
Stay informed and comply with their provider's recommended regimen.
Increase communication regarding important health information with their providers, which in turn assists providers with their diagnosis, as well as care plans.
If you're seeking to earn meaningful use Stage 2 incentives, you must provide a minimum of 5% accessibility of your patients' medical records via online portals.  This is a miniscule amount, but it's a start.  While doing this, it's important to ensure your patients are proactively involved in their own healthcare.